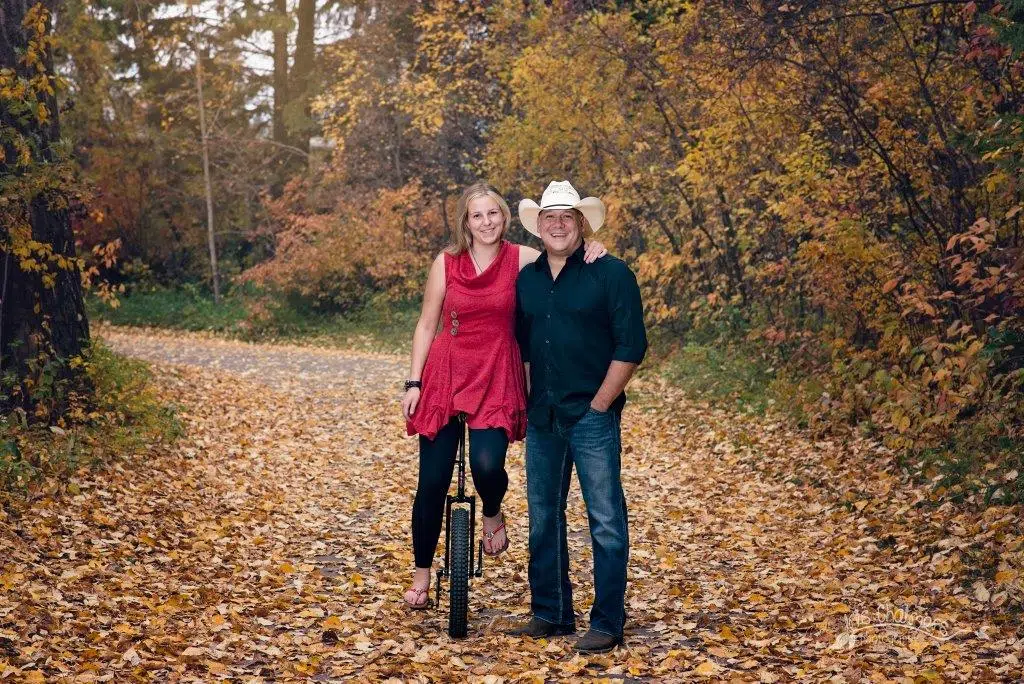 Well for starters, I grew up on the mean streets of Bienfait Saskatchewan before heading off to Western Academy Broadcasting College in Saskatoon. I've had radio stops at a number of stations in Saskatchewan, Alberta and BC (yes other people have actually hired me). I have made Rocky my home since May of 1999. As for my personal life today, I have a beautiful daughter Emma (she's the pretty girl in the pic) and pain in my the butt cat Miss Belle.
Favorite TV Shows: Murder She Wrote, Big Bang Theory, WWE Monday Night Raw
Favorite Bands: Kid Rock, Nickelback, (and anyone singing Christmas music)
Favorite Board Game? Does Poker count? Who cares I'm going to say poker!
What did you want to be growing up? Wrestling announcer or radio guy
Go to snack: Cheesies & Ju Jubes
What's your favorite ice cream? DQ Blizzard with Skor, Pecans and Caramel
Favorite Sports and Teams: Montreal Canadians, Miami Dolphins  (Toronto Argonauts if we care counting the CFL as a sport)
Do you have any phobias? Heights
Name three pet peeves: People who talk while TV is talking, PDA, People who are untidy.
What "lesson from mom" do you still live by today? If you don't have anything nice to say don't say anything at all. Unfortunately it's usually right after I've said it.
If you could spend a week anywhere in the world, where would it be? VEGAS VEGAS VEGAS